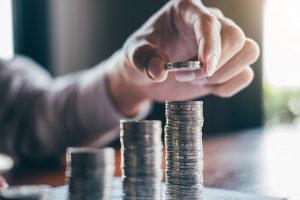 In 2016 Gort and March became a sister company to long established Stockport practice Downham Mayer Clarke. Although we are able to call on their resources as required, we still operate independently from our office in the centre of Hazel Grove.
At Gort & March we are committed to working with you to grow your business.
Our highly experienced, friendly staff talk in a language you understand and can tailor our services to meet your needs, whether you are an individual, a start-up business or an established company.
We offer solutions to all your accounting needs, from bookkeeping and statutory accounts to business planning, tax consulting, VAT and payroll administration. We will provide you with practical advice to promote the financial health of your business and offer ongoing advice on structuring your affairs to reduce your tax liability.
We're not just interested in your accounts, we get involved in improving business performance and assist in the achievement of your business and personal goals. Our depth of commercial knowledge and experience, coupled with the quality of our relationships with clients, allows us to add value through expert business planning, as well as financial problem solving.
The need for well rounded business advice is met by our comprehensive range of services, and today we advise on business and personal financial planning issues ranging from business planning and payroll administration to personal matters including Inheritance Tax, pensions, Capital Gains Tax and much more.
We can offer:
Practical financial advice for businesses and individuals
Personal service for family businesses
Objective advice for small business and partnerships
Vital help for expanding firms and continuing support for private companies
What our clients think about us
I first started using the services of Gort & March in 2003 and continue to do so now for both my business and personal accountancy needs. I have always found them to be a great company to work with, the staff have always been extremely professional and easy to deal with, they always have the answers (even if it's sometimes hard to take!).
For the past 10 years we have been working closely with Gort & March Chartered Accountants. They have always been very approachable, answering any queries in a speedy and professional manner. From accounts to payroll, they are always on hand to offer advice. I would definitely recommend Gort & March to any company looking for a quality accountancy service.
We have used Gort & March for more than 10 years, both on business and personal matters and they have always provided a suberb 5 Star+ service. Helpful, responsive and fantastic to work with. Happy to deal with small or larger matters, a great team and highly recommended!
We recently moved to Gort & March following a poor experience with our previous accountants. We were immediately impressed with Pauline who took time to get to know us and to understand the problems that we had. She answered any questions and tax related issues in a meaningful and non-technical way which allowed us to understand our accounts. Pauline and her team always offer sound advice in a timely manner and place customer satisfaction at the top of their agenda. If you are looking for a new accountant or you are a new start I would recommend Gort & March due to their approachable nature and professional set up.